In September, Clarks shoes ran a delightful advertising campaign.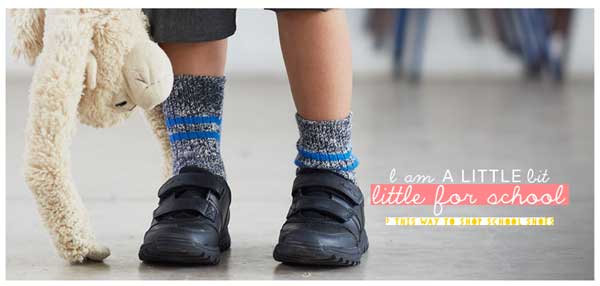 It was all about getting your first pair of school shoes.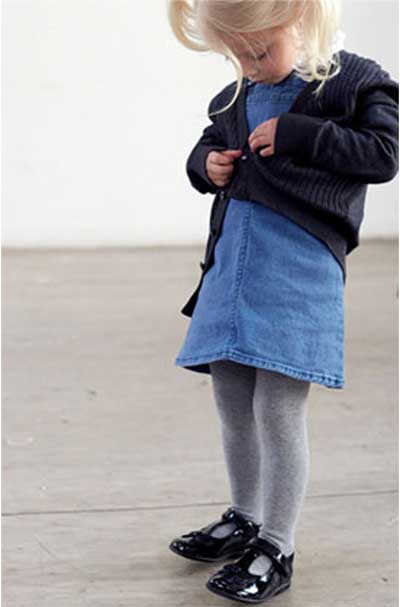 Images courtesy of www.clarks.co.uk
So sweet!
Here in England, our children start school at the age of 4. 
Four!!! It's so super tiny.
Fours years on this planet and they have to learn to hang their coat on a peg with a picture on, go to the loo by themselves and change into their PE kit without any help. 
Forget tights for littlies.
Trying to put tights on when you are teeny tiny is just too hard.
Knee high socks all the way.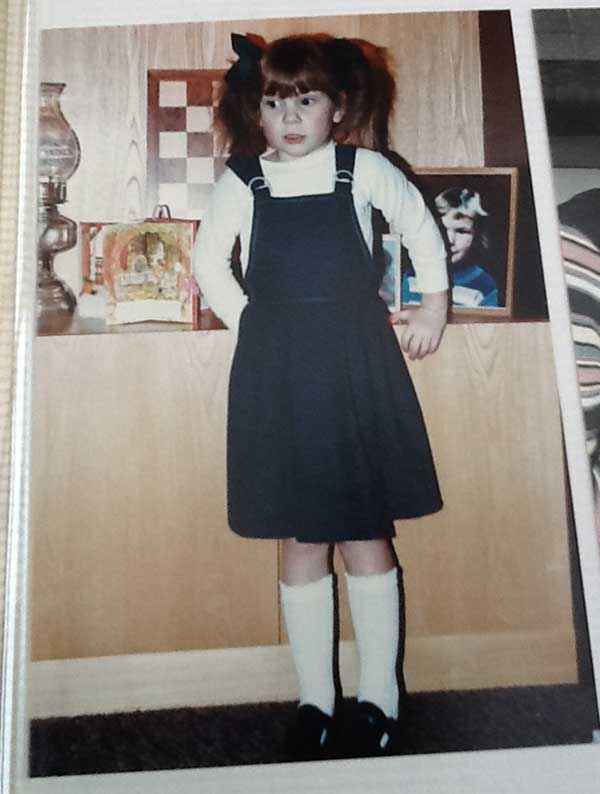 Check out the expression on that face…yes that's me circa 1981 on my first day of school.
I think it's fair to say that I was very very nervous.
Now a parent, I find myself as the onloooker of all the anxiety. It's gut wrenching.
The biggest challenge for us when we were at that stage, was leaving the girls in the morning. 
It's a familiar tale. 
The child clings on while the teacher tries to peel them away from mummy, daddy, granny, grandad whoever has the lucky job of taking them to school.
We found bribery, plain and simple worked best. 
A small present every day for being brave for the first couple of weeks.  It worked wonders.
At the end of the first year, however, it seemed appropriate to present the girls with something more permanent to say 'Well Done, you did it! Now you can do anything.'
So here it is…
...a medal.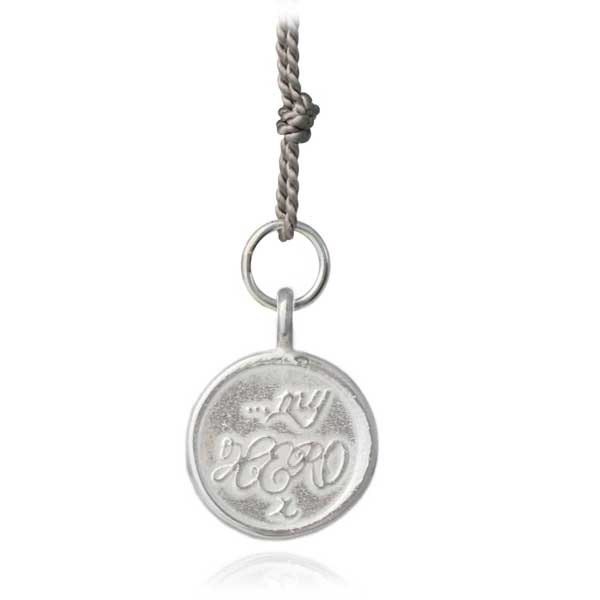 Made to treasure.